Gaze in awe as the sun sets behind the iconic Burj Al Arab Jumeirah as you prepare to break your fast. Continue your exceptional evening with a serene Suhoor and shisha.
This year, we extend the spirit of Ramadan to our planet as we invite you to celebrate the Holy Month sustainably at our al fresco Ramadan Garden.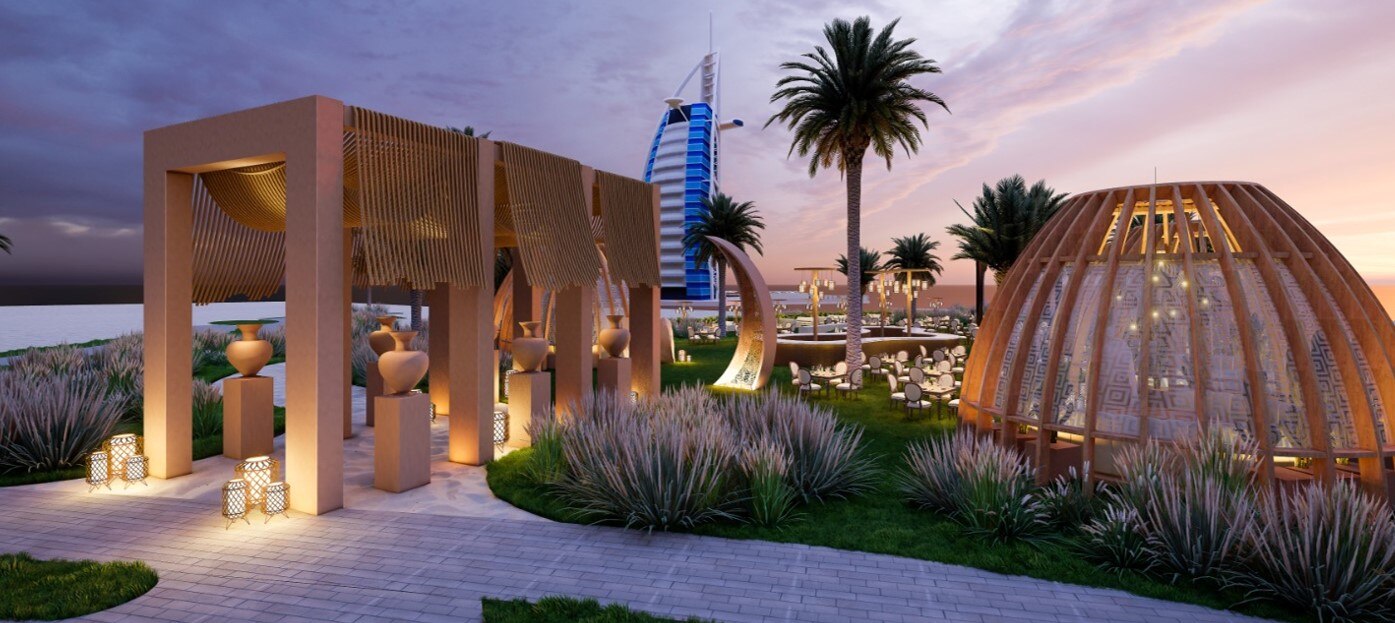 Celebrating Sustainably
Celebrate without a single piece of plastic in-sight
Quench your thirst with filtered water, bottled at Jumeirah Beach Hotel
Savour culinary mastery with 60% of our ingredients locally sourced
A sustainable garden setup for exceptional Ramadan moments

Timings:
Iftar from Sunset to 20:30 | Suhoor from 21:30 to 03:00; last order at 02:30
Iftar:
Inclusive of sustainably-bottled filtered water and Ramadan juices.
AED 295 per person for weekends (Friday to Sunday)
AED 275 per person for weekdays (Monday to Thursday)
AED 100 supplement charge per person on Half Board
AED 135 per child aged 4 - 11 years
Complimentary for infants ages 0 - 3 years
Suhoor:
A locally-sourced a la carte menu, served at your table or in our shisha lounge.
AED 220 minimum spend per person for weekdays and weekends
Private Majlis:
Relish in the exclusivity of a private Majlis for up to ten people, with elegant décor and iconic views overlooking Burj Al Arab Jumeirah and the ocean.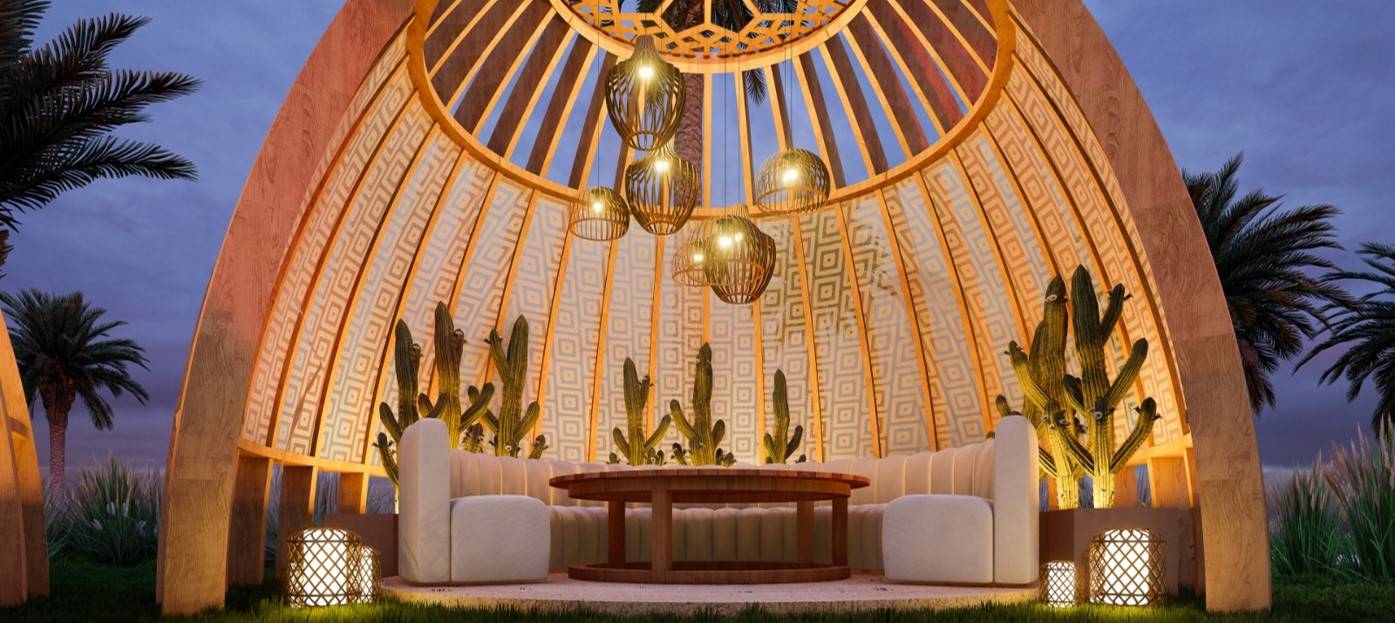 AED 4,500 minimum spend per Majlis, for Iftar
AED 3,000 minimum spend per Majlis, for Suhoor
Group Rates:
AED 275 per person for Iftar
AED 200 per person for Suhoor set menu
Group rates are applicable for 20 people or more
For more information or to make a reservation:

Tel: +971 4 406 8044 | +971 4 406 8756
Email: C&IAdminJBH@jumeirah.com
OFFICIAL SPONSORS